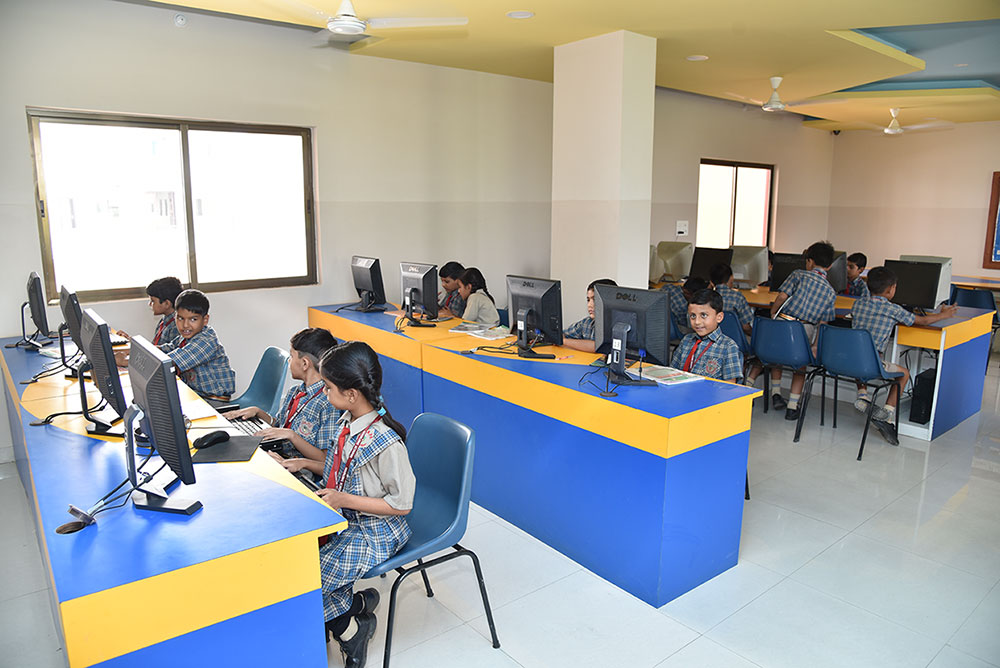 Language and Mathematics Lab
Focus on English speaking is an important feature of the school and a Language Lab has been established which actively inculcates spoken English amongst the students. In consonance with the recommendations of the CBSE the Mathematics laboratory is also making the learning of Mathematics interesting for students in the school.
---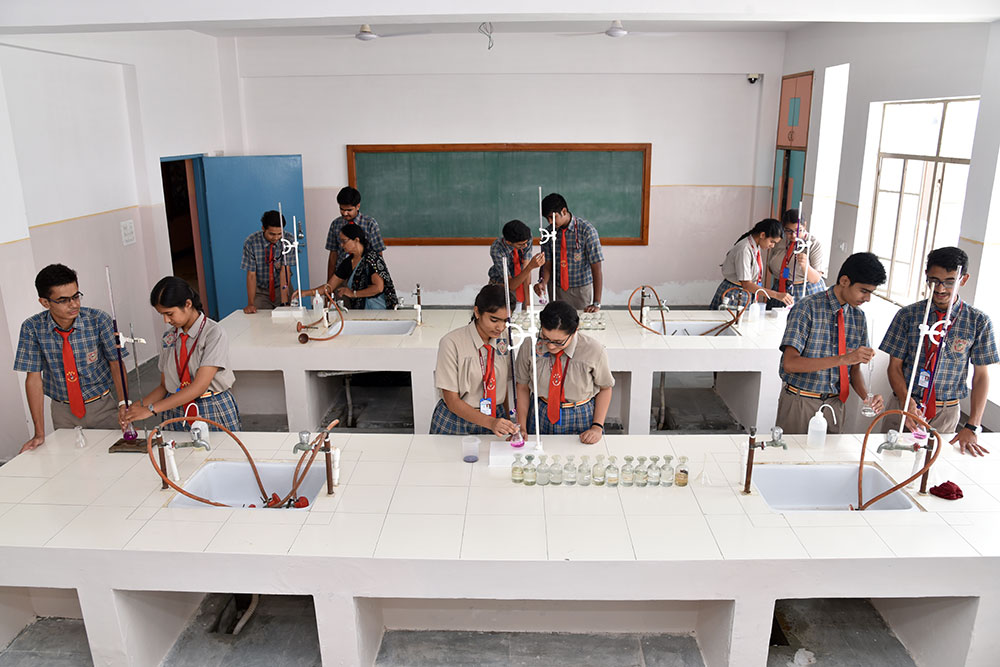 Laboratories
The laboratories attached to the Biology, Physics, Chemistry, Mathematics and English departments are well equipped to deal with all the practical aspects of these subjects They are well furnished with demo tables, students working tables, spacious cupboards, soft board for notices/circulars and required equipment including weighing balances, microscopes, distillation apparatus, chemicals, specimens, etc. A team of 25-30 students can comfortably occupy each lab at a time. Electrical/gas connections provided at every table enable the students to work individually.
---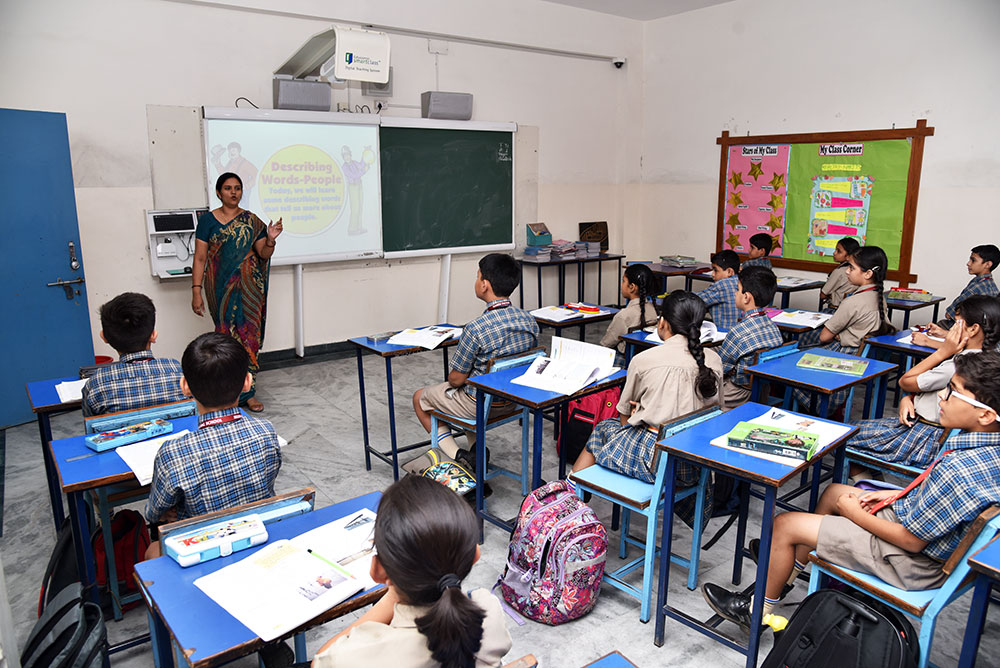 Smart Class
Another prestigious addition has been bringing Modern Technology into the classroom. An exhaustive repository of world class digital modules or lessons consisting of 2D and 3D animations, graphics, audios and videos on every subject has made difficult concepts liquid clear. The result is amazing. A new light of understanding has dawned on young awakened minds. Smart class has made the classrooms a fascinating place for children.
---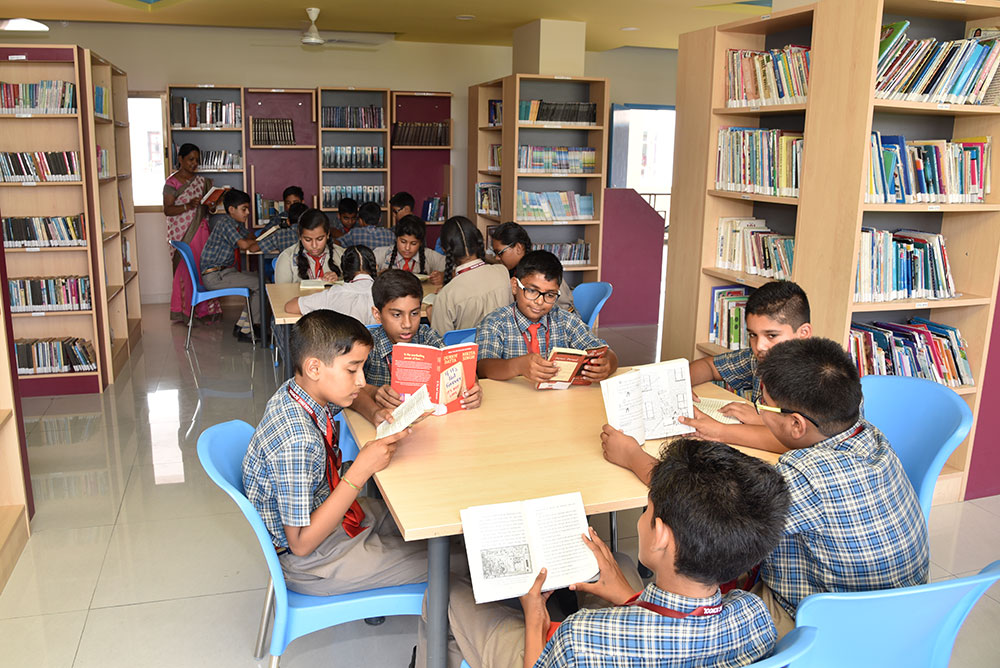 Library
The School Library fosters the development of life- long learning abilities and love of reading in its students. It is stocked with books including fiction and reference material. It also provides teachers with instructional materials and professional resources.
---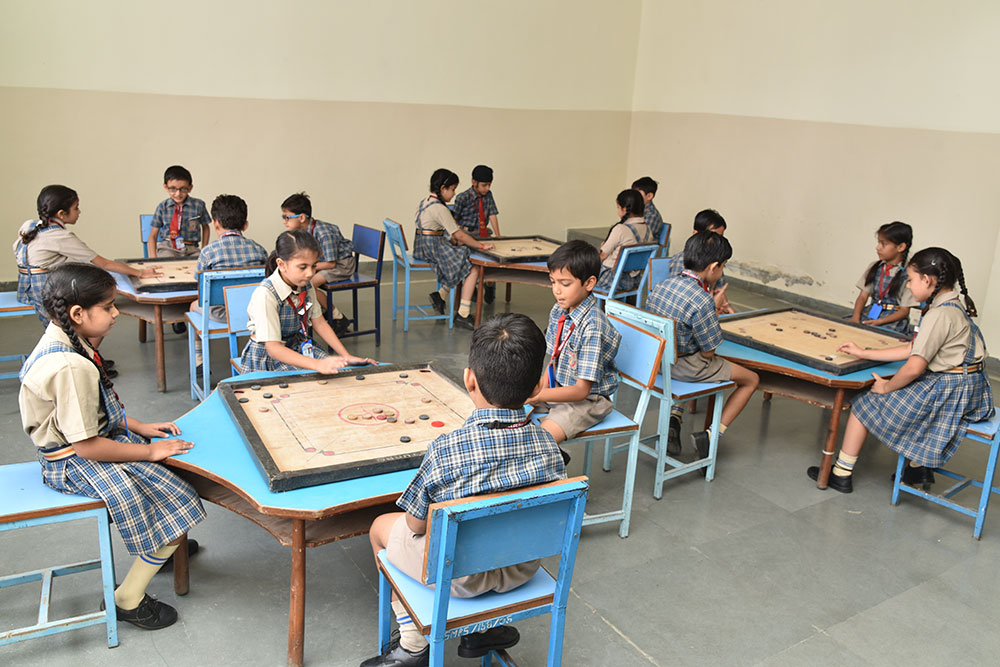 Sports and Games
It is often said that a healthy body also helps to create a healthy mind. However, in today's competitive world, parents and students often tend to ignore participation in sports in the fear that the child's academic performance may suffer. This unfortunately cannot be considered as the correct approach for a holistic educational experience. Even if a student does not wish to make a career in sports, participation in games and physical activities as such should not be curtailed. Without doubt, physical fitness contributes towards improving mental fitness. The school has well qualified full time physical education teachers to supervise and co-ordinate the various sports activities. Special coaching is provided in the evening. Students are offered maximum opportunity to participate in the Interschool, District, State level and National level competitions.
---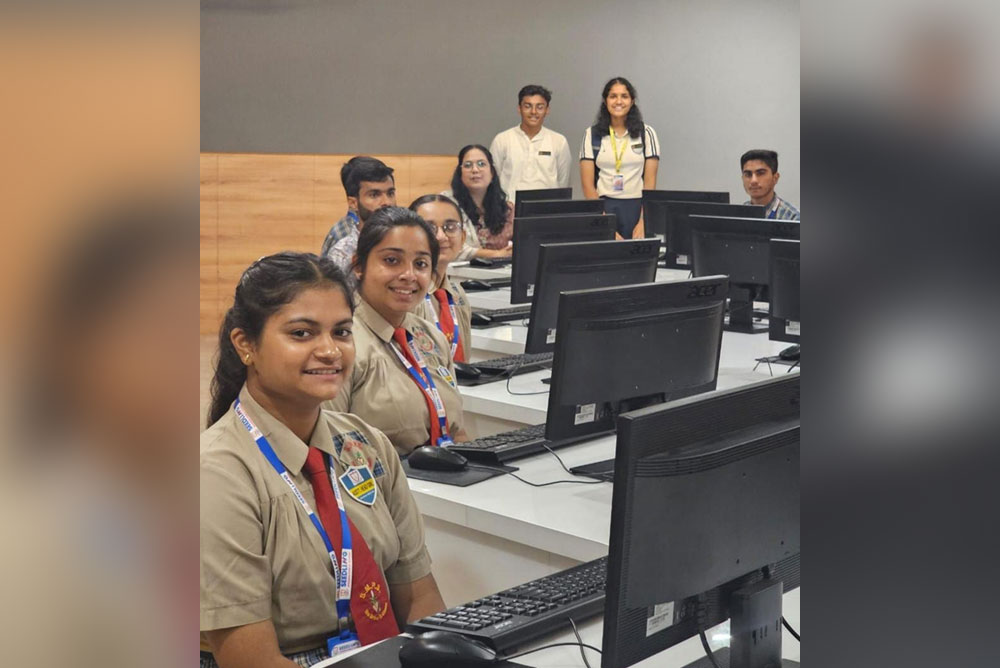 Computer labs - Bits and bytes
The computer lab has systems with the latest configurations and operate in a LAN environment with Broad Band Internet Connection. The lab is furnished with all requisite modern computer peripherals which aid the computer education.
---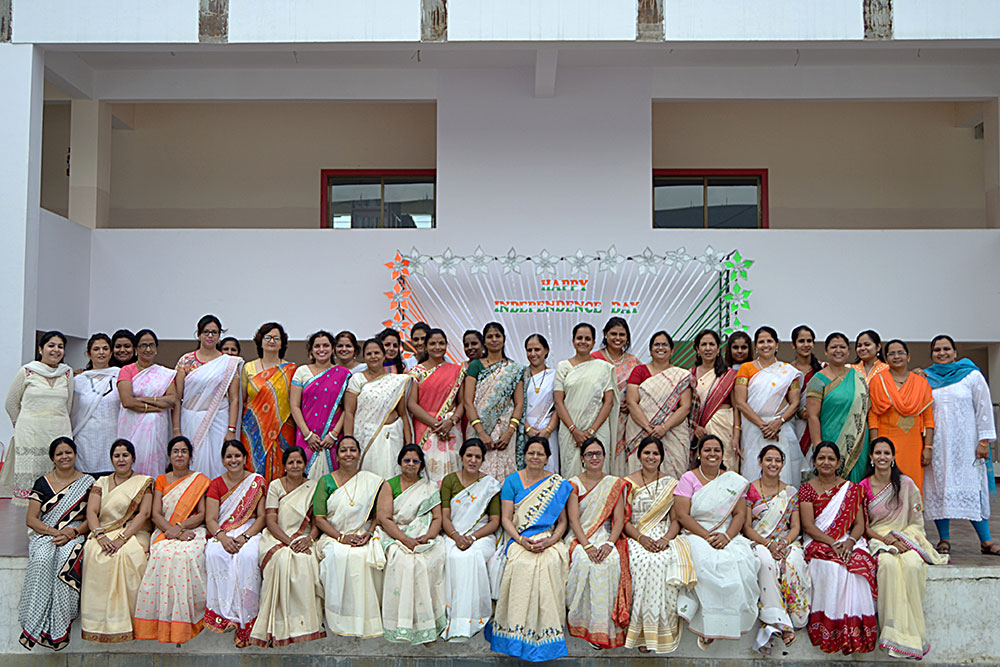 Our Staff
Teachers make a school. The quality of an organization's work force is decisive in its achievement of enduring success. This is why Seedling recruits teachers who possess the optimum combination of knowledge, skill and aptitude. These qualities enable them to function cross culturally and as a result, greatly influence the success of your child.
---
Transport
A fleet of buses & Vans provide a regular service from the school premises to different places. Students availing of the school transport facility are properly cared for.
---
Health and Medical care
The school pays special attention to the students' well being. All students are put through an annual medical examination by specialists. Health cards are prepared and maintained forall students.